SANTA CATALINA, Guatemala — We are staying at a marvelous house on the outskirts of Santa Catalina on Lake Atitlan.  We have the most magnificent views from all of our several balconies – below are a few pictures of sunrise and sunset over the lake.  Atitlan is only 40 nautical miles from the Pacific coast but is 5,000 feet above sea level.  It was created by a series of volcanic eruptions about 85,000 years ago.   This lake is quite large and very deep and is surrounded by various towns and villages – each with its own distinct character.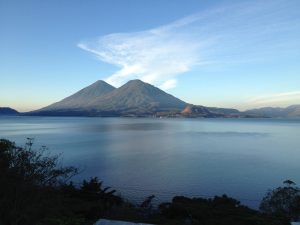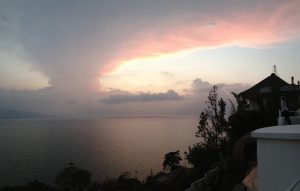 The current indigenous inhabitants are descendants from either of two Mayan tribes, the Kaqchiquel or the Tz'utujil.  The Spanish came to conquer the tribes in the 1500s.  Even today, most of the native inhabitants speak both Spanish and one of the two tribal languages.  We have been learning to make some of the most delicious dishes from a wonderful local cook, Angela, who comes to our house to make dinner each evening.  Here is a picture of Angela and one of her assistants: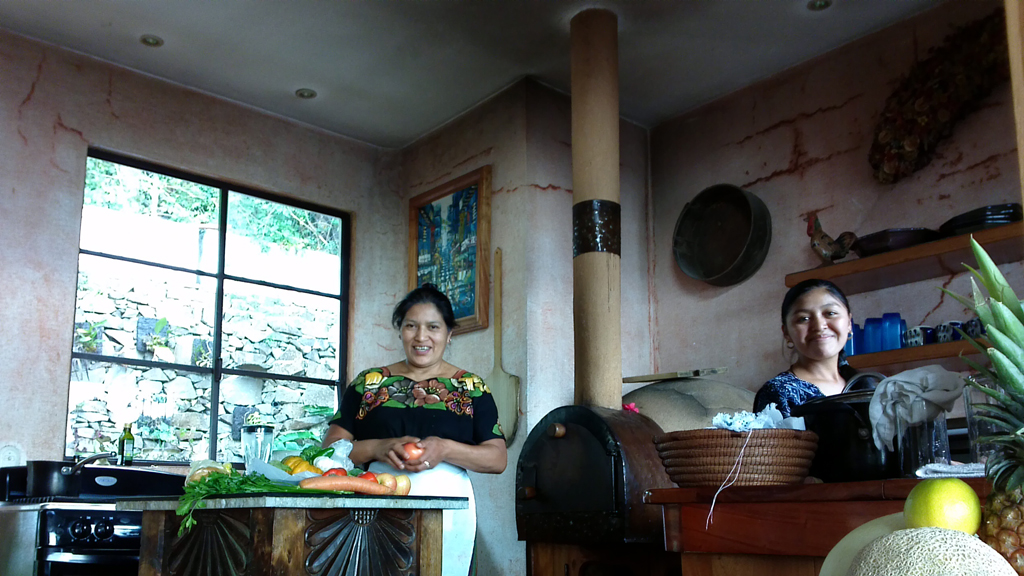 Today, the cuisine is traditional Mayan, but is heavily influenced by Spanish and other European recipes.  In fact, we made the most wonderful Guatemalan ravioli:
Last evening we made salted black bass: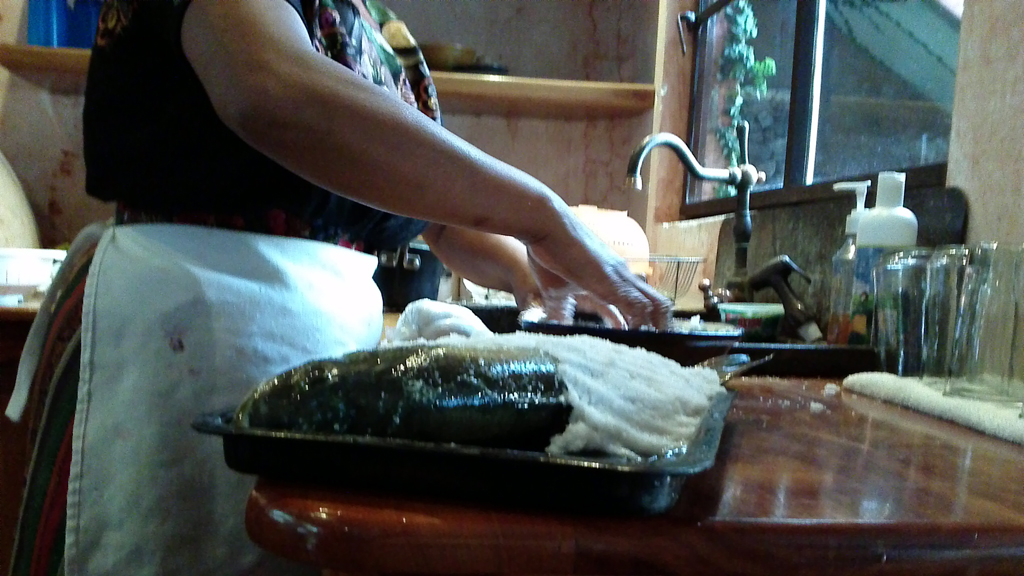 We will share some recipes in future blog posts … just rest assured that the food is fresh, imaginative and fun to make.