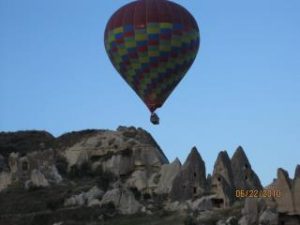 Exploring Ephesus and Cappadocia, Plus Instanbul
We are pleased to announce the inaugural voyage for Epicurean Travel. We'll be heading to Ephesus and Cappadocia, and also Instanbul, Turkey, on April 20, 2013, for 11 days, and we hope you'll join us for an extraordinary cultural and culinary experience. We'll be accepting no more than a dozen fellow travelers.
Samantha and Ariel will be taking the same trip in October, to lay (more) groundwork and give everyone a sneak preview. Marla, of course, has already been there. How do you think we come up with these great ideas, anyway?
Some relevant links:
Both pages will tell you what's included, what isn't, and what the adventure will cost.
[google-map-v3 width="350″ height="350″ zoom="9″ maptype="terrain" mapalign="center" directionhint="false" language="default" poweredby="false" maptypecontrol="true" pancontrol="true" zoomcontrol="true" scalecontrol="true" streetviewcontrol="true" scrollwheelcontrol="false" draggable="true" tiltfourtyfive="false" addmarkermashupbubble="false" addmarkermashupbubble="false" addmarkerlist="Izmir, Turkey{}5-default.png{}Ephesus|Istanbul, Turkey{}5-default.png{}Istanbul|Goreme, Turkey{}5-default.png{}Cappadocia" bubbleautopan="true" showbike="false" showtraffic="false" showpanoramio="false"]