Besides the culinary culture and wonders new and ancient, some of our fondest memories of Turkey and Turkish culture will always be … just hanging out with the people we met there. What I like best about Turkey are the people and the culture. Turkey, like the U.S. is a mixture of cultures and ethnicities which only adds to the richness of the beautiful surroundings.
Walking down the streets of Istanbul, as well as small villages, you see everything from grandmothers in headscarves (babushkas for those who have visited Russia) to young women in high fashion outfits. Driving through the small villages you see old men sitting in roadside cafes sipping tea and discussing …  who knows what, since I speak all of five words of Turkish. The five times daily call to prayer is at first disconcerting as a foreigner, but soon becomes hauntingly beautiful and ubiquitous (except at 5:00 a.m.). Those who know some English are anxious to practice it with you and all the people I have ever met in Turkey like Americans. When you speak with people in Turkey you quickly realize that what we hear from the media does not accurately reflect Turks' overall worldview or sentiments. It is not government to government rhetoric that is reality, it all comes down to knowing individuals as people.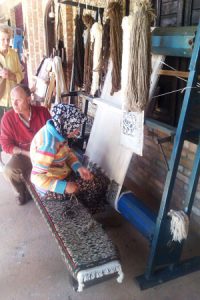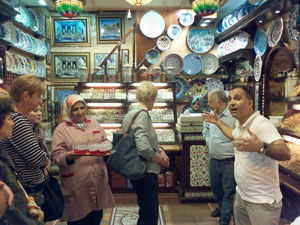 Turkey, like the U.S., has its cultural and ethnic divides — there is no "one Turkey" just as there is no one typical American ethos. Both countries contain those who seek equal rights socially and economically, as well as equal representation in government. Turkey is also very entrepreneurial — although unemployment is uncomfortably high among the urban young (sound familiar?) Listening to debates between Turkish nationals and Kurds sounds reminiscently like arguments between far right Republicans and far left Democrats.
I may be a half a world away from the U.S. but realize that where ever I travel I see similarities to the melting pot that is America and travel helps me better understand how we fit into the world.